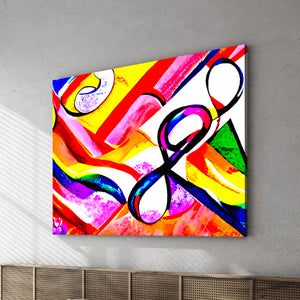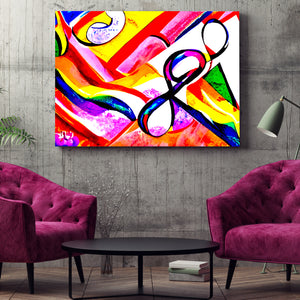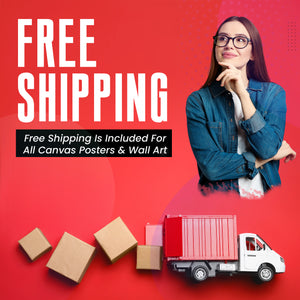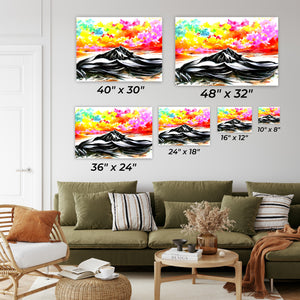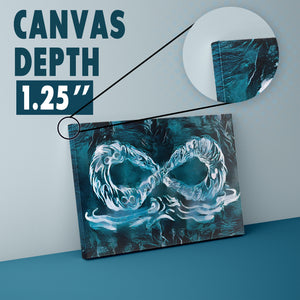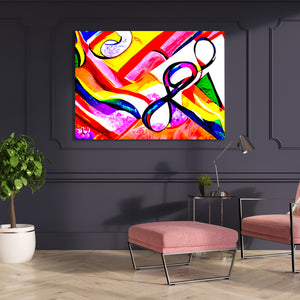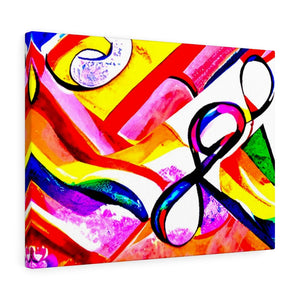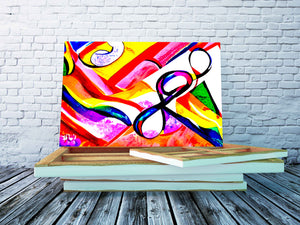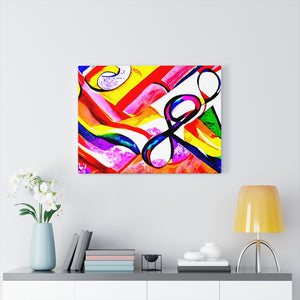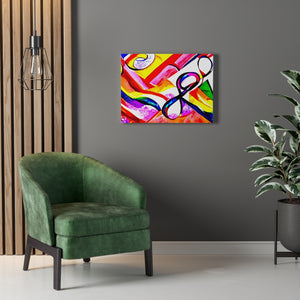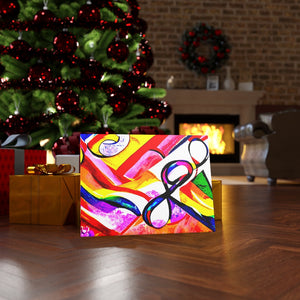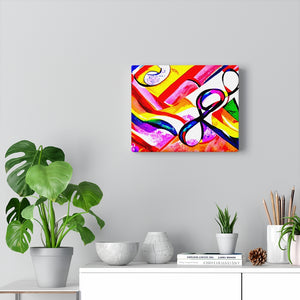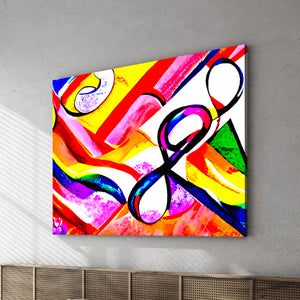 'Infinite Above' Abstract Modern Art - Elevate Your Space | Infinite Soldier
Elevate your surroundings and spirit with 'Infinite Above,' an extraordinary abstract modern art by Infinite Soldier. This canvas transcends conventional art, weaving together a symphony of vibrant colors and the timeless infinity symbol, designed to infuse your space with boundless positivity.
Immerse yourself in the ethereal presence of 'Infinite Above,' where artistic expression meets the infinite potential of the human spirit. This finely textured, artistic grade cotton wrap is stretched meticulously over a wood frame, creating a professional gallery wrap. The infinity symbol, a central motif, embodies our belief in limitless possibilities and positivity.
FEATURES:
Medium: Finely textured, artistic grade cotton wrap
Presentation: Stretched canvas gallery wrap, Mounted to a closed cardboard backing
Indoor Use: Intended to enrich indoor spaces with its vibrant presence
Various Sizes: Available from small to large to suit diverse spaces
Depth: Picture depth of 1.25 inches for a striking, three-dimensional effect
Customization: Optional frames and substrates available to match your style
Premium Printing: State-of-the-art printing technology ensures vivid image reproduction
Ready to Hang: Each piece comes prepared with sturdy hardware for easy installation
SHIPPING & DELIVERY
Experience swift delivery, as we aim to ship most orders within 3-6 days. During peak times, please allow up to 2 weeks. Should any delivery concerns arise, contact us for prompt assistance.
SUPPORT
Your inquiries matter to us. If you have questions about 'Infinite Above' or any other product, reach out to our dedicated team. We prioritize your satisfaction and typically respond within hours.
RETURN POLICY
Your satisfaction is paramount. While returns for art and custom printed items are generally not accepted, we're committed to addressing any quality concerns promptly. Connect with us, providing detailed information and images, if you encounter any issues.
ABOUT US
At Infinite Soldier, we're driven by our passion for the infinity symbol and the transformative power of positive language and thinking. 'Infinite Above' embodies our mission to nurture positivity and belief in boundless potential. With the largest collection of infinity symbol-inspired art and motivational canvas prints online, we're actively shaping a world where every dreamer can thrive.
OUR PRODUCT
Elevate your space and spirit with 'Infinite Above.' This abstract masterpiece intertwines colors and symbols to create a transformative experience that resonates with your aspirations. At Infinite Soldier, we invite you to explore a world where art, positivity, and boundless potential converge.