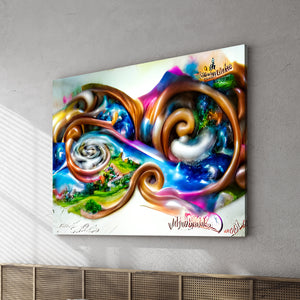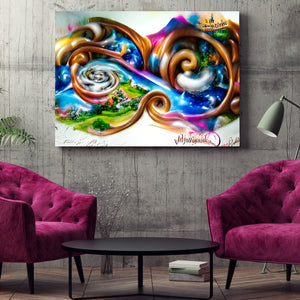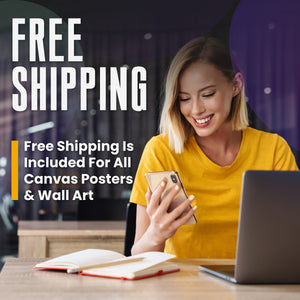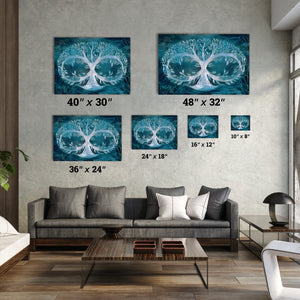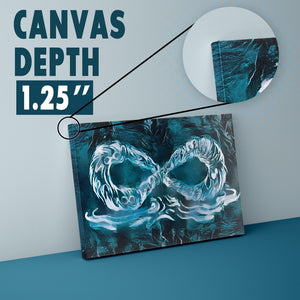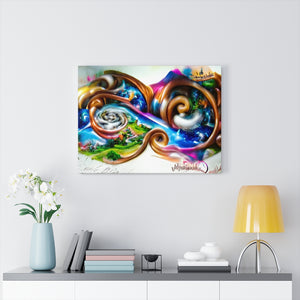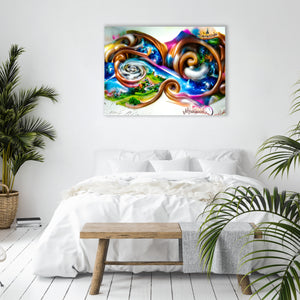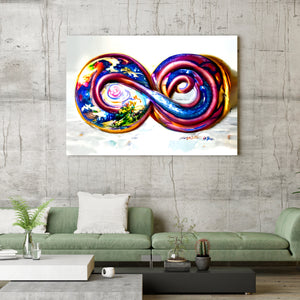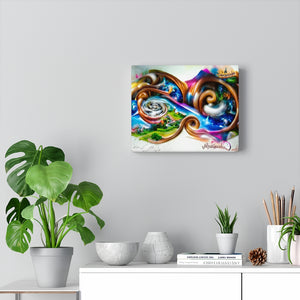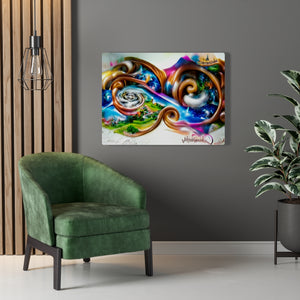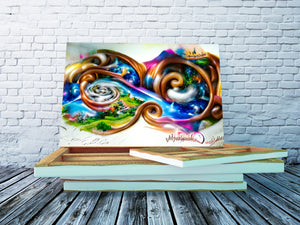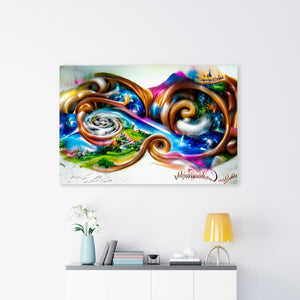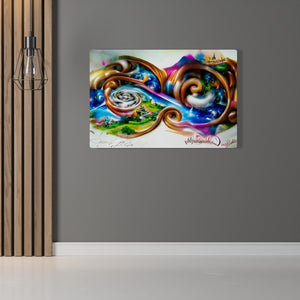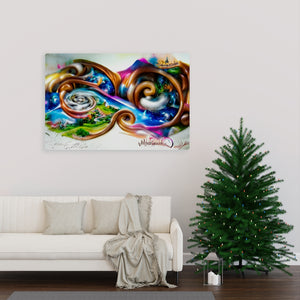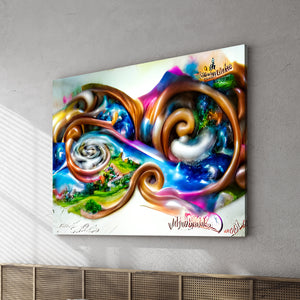 Infinity World Airbrush Art
This Infinity World Airbrush Art comes ready to hang on a wall. It is passionate about the infinity symbol and the infinite possibilities that it represents. Our stretched canvas gallery wrap is printed on a finely textured, artistic grade cotton wrap that is stretched and mounted over a wood frame for a professional look and feel. Each Infinity Symbol Wall Art is reproduced using state-of-the-art printing equipment with color calibration to ensure consistent color and quality that POPS.
Our Canvas Art Painting makes an attractive wall decor that is perfect for any living room, bedroom, dining room, or office. This creative wall art painting can be a great gift for your loved ones. It makes the perfect gift for the people you care about. This painting is the perfect gift choice for birthdays, weddings, anniversaries, retirement, graduation, holidays, Christmas, and valentines day. 
Specification:
Handmade
Item: Canvas Art
Depth: Premium Gallery Wraps (1.25″)
Size: 24″ × 18″, 10″ × 8″, 18″ × 12″, 36" × 24", 40″ × 30″, 48″ × 32″