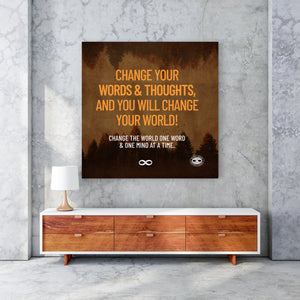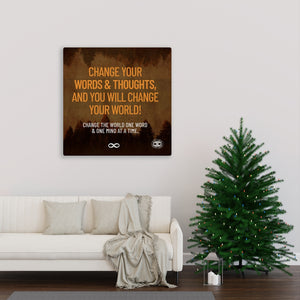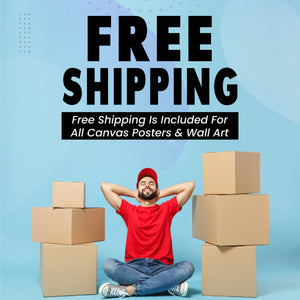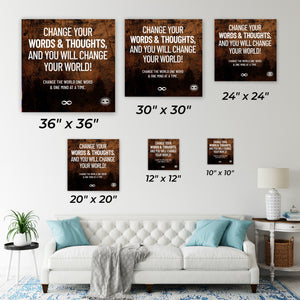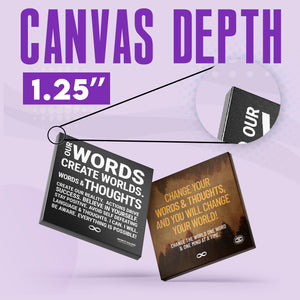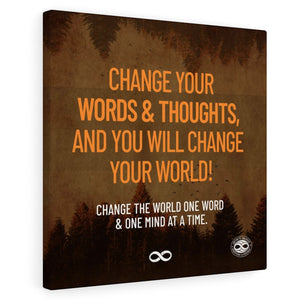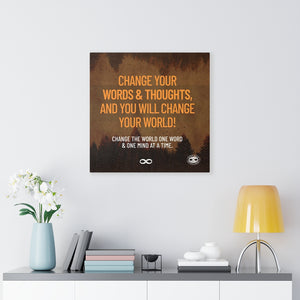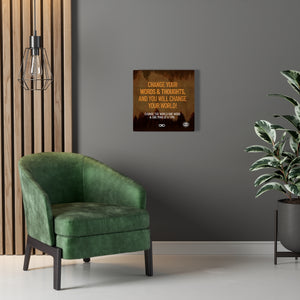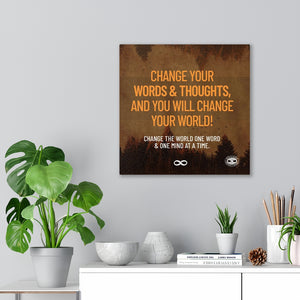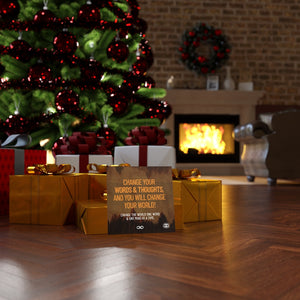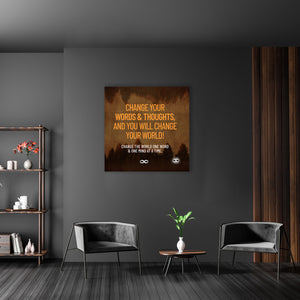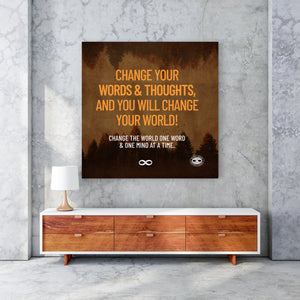 Change Your World' Motivational Mounted Canvas Print- Orange
Add a touch of inspiration with the vintage 'Change Your World' mounted canvas motivational poster print from Infinite Soldier. Infinite Soldier canvas art prints spreads awareness about the impact of our language and positive thinking in our daily lives. A perfect art piece for your office or your home. "Change Your Words & Thoughts, And You Will Change Your World! Change the World One Word and One Mind at a Time." Printed on a high quality stretched canvas print is printed and mounted on a light and durable 17mil Artist Canvas with durable stretcher bars.
Available Sizes: 12" x 12", 24" x 24", 36" x 36" Please allow up to 2-4 business days to print and ship.