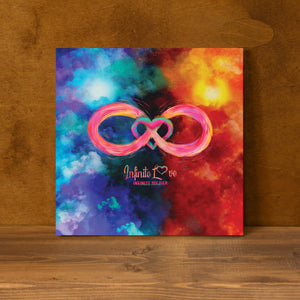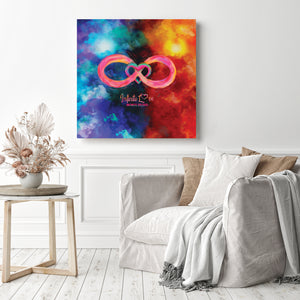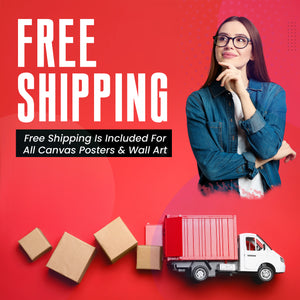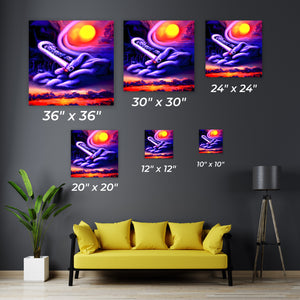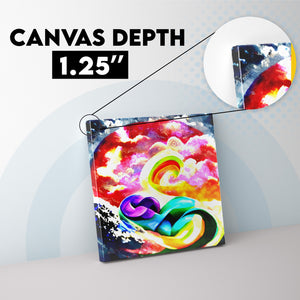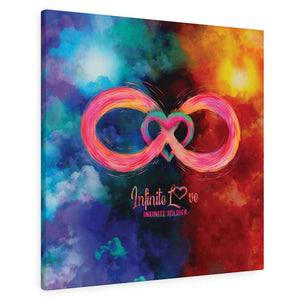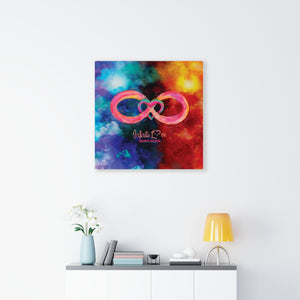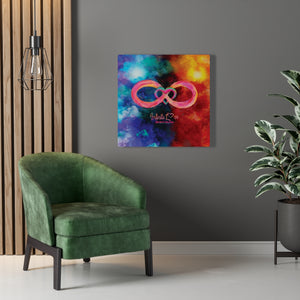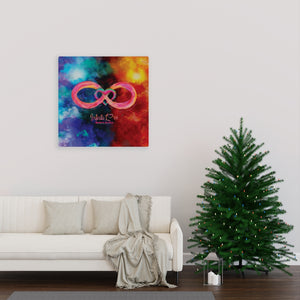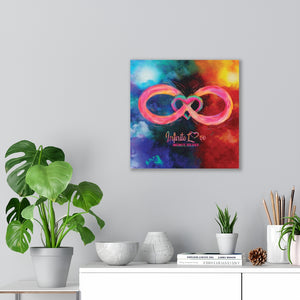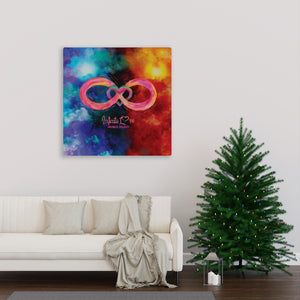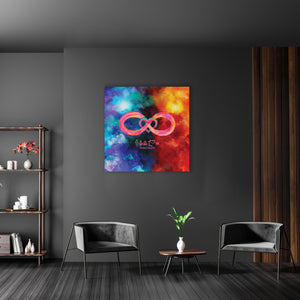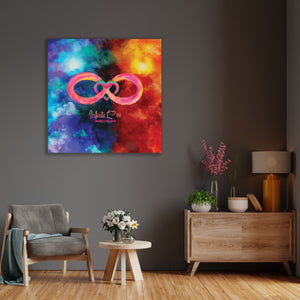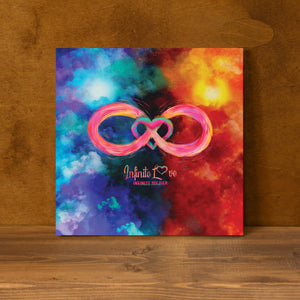 Infinite Love Canvas Poster Art
Love is infinite. It is an emotion that transcends all boundaries, resonates through all walks of life and has the power to unite us all. The Infinite Love canvas print was created to capture this infinite emotion and the strength it gives us to face any challenges that arise. This painting show clouds divided into a red half on the right and blue and purple section on the left. Above it there's the pink infinity symbol intertwined with a colorful heart to form the infinite love, a bond that lasts forever.
This beautiful painting is perfect for anyone that loves the infinity symbol and what it represents - the never-ending and unstoppable nature of love. Our Infinite Love canvas poster is carefully crafted from the best materials. It is made with stretched canvas gallery wrap, artistic grade cotton wrap, and light and durable 17mil artist canvas that is mounted to a closed cardboard backing. This canvas print is intended for indoor use and can be hung up in various sizes - from small to large wall art. Infinite Love canvas wall decor will look great in any room of your home. It will instantly transform your space and bring life to it. This painting will also be a great addition to any office, as it will remind its occupants to never give up and that love is infinite. At Infinite Soldier, we believe in the power of infinite love and the strength it gives us to face any challenges that arise. Our Infinite Love canvas print is a great way to show your love and appreciation for the infinite emotion and remind others of its power.