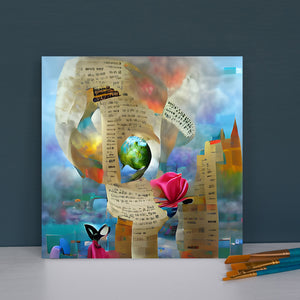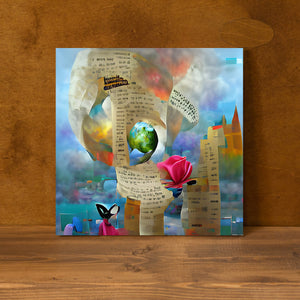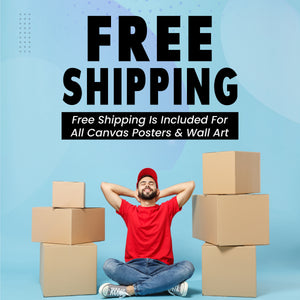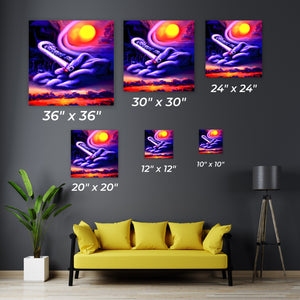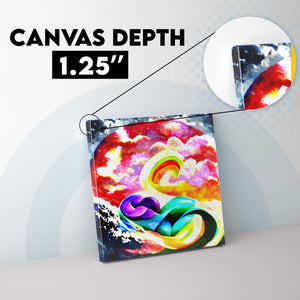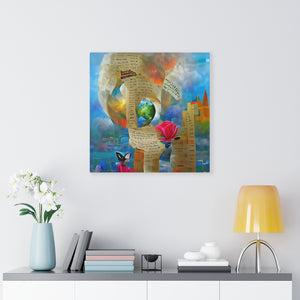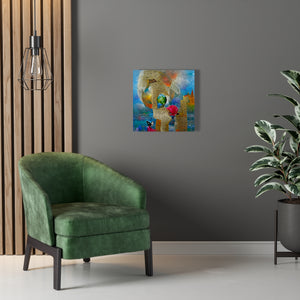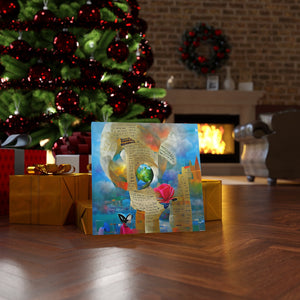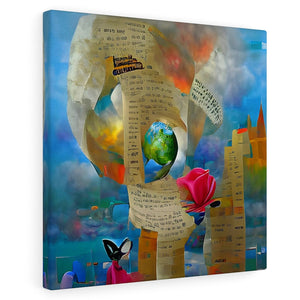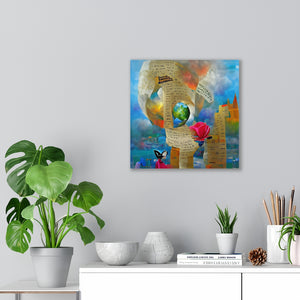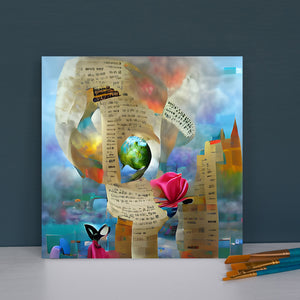 Abstract Surreal 'Words Create Worlds' Wall Painting
"Words create worlds" is a phrase that has been around for a while, and it has long resonated with Infinite Soldier's artwork. This beautiful abstract canvas art print is a surreal abstract rendition of this message, representing the creation of beautiful worlds by beautiful words. It's the perfect way to decorate your walls with a powerful message wrapped in the face of an abstract canvas. poster print. Infinite Soldier's canvas art print is made with a high-quality combination of materials. It's printed on a finely textured, artistic grade cotton wrap and stretched and mounted to cardstock with closed backing.
The colors are rich and vibrant, and each piece is reproduced using state of the art printing equipment with color calibration to ensure consistent color and quality. It also comes ready to hang on a wall. Infinite Soldier's mission is to spread awareness about the impact of language and positive thinking in our daily lives. Everything is possible when we keep our words and thoughts positive. Our unique collection of infinity symbol inspired art and motivational canvas art prints are designed to remind us of this. With their largest collection of inspiring wall art, you'll be able to create a beautiful and uplifting atmosphere in any room.
Whether you're looking for something to decorate your corner office or a gift for a loved one, Infinite Soldier has something for everyone. Their abstract canvas art prints make the perfect gift for any occasion. The powerful message of "words create worlds" is sure to inspire and motivate any recipient. Infinite Soldier's alternative planet wall art is the perfect way to add positive energy to any room. With their beautiful abstract canvas prints, you'll be able to create an uplifting and inspiring atmosphere in no time. And with their high-quality craftsmanship, you can be sure that your wall art will look great for years to come. So if you're looking for a unique and meaningful piece of art, look no further than Infinite Soldier. Conclusion: Infinite Soldier's alternative planet wall art is