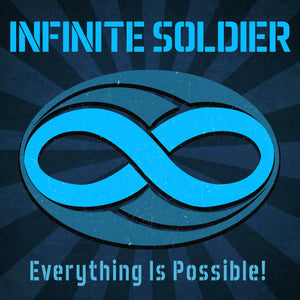 Set the World on Fire
Infinite Soldier's "Set The World On Fire" seeks to promote a new world view, a new consciousness, a new way of being part of the fabric of the universe, more positive, more complementary and with the realization that Everything Is Possible! . This may seem like it is just a dream but the message is that it is an attainable one. The video, the music, the message and the awareness that real change is within our own grasp you soon realize that the world is definitely on the edge of a real shift. You don't have to change the world, you just have to change yourself…do that and as the title of the album points out…Everything is Possible!
Anime/Animation allows us to move slightly out of the realms of reality, allows us to play with juxtapositions of ideas and explore widescreen imagery that seem ultra real yet stops short of the fantastic. Given the euphoric, grand and challenging nature of the songs message, the anime storyboard seems a very appropriate visual vehicle.
Special thank you to Amritha Subramanian for her amazing vocal performance on this song!
For Promotional Use Only
Lyrics By: Jennifer Pederson & Ike Thaler/Infinite Soldier
Female Vocals: Amritha
Engineered By Zinnat & Nick Tuttle