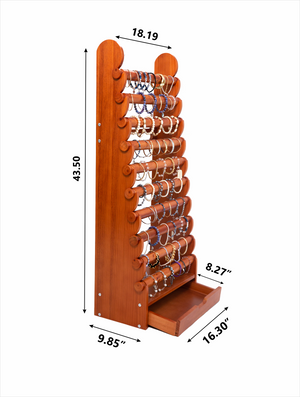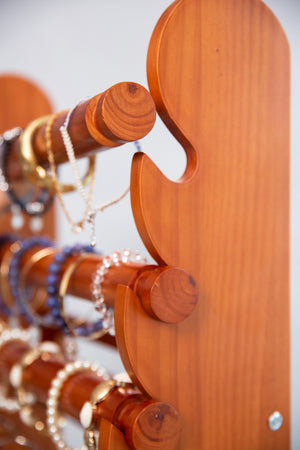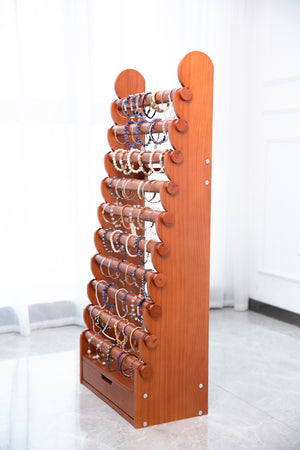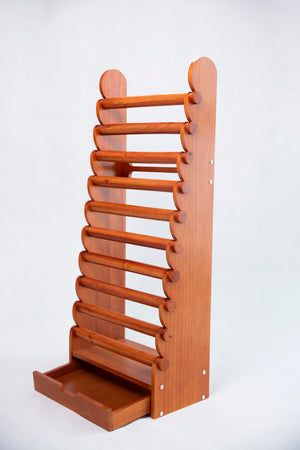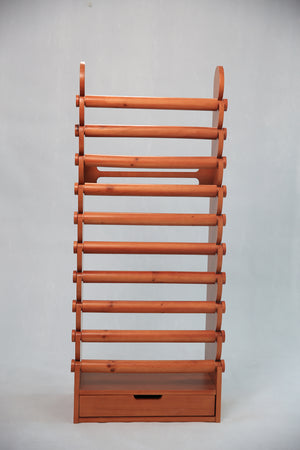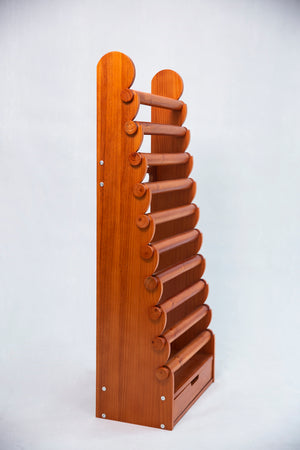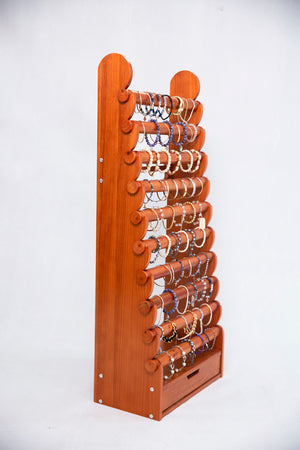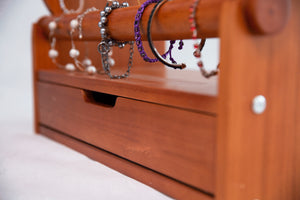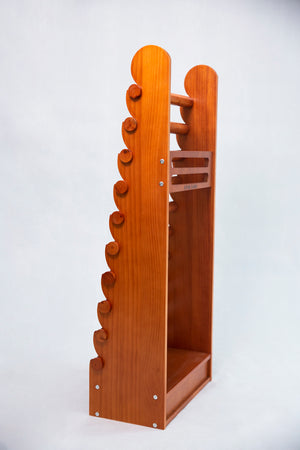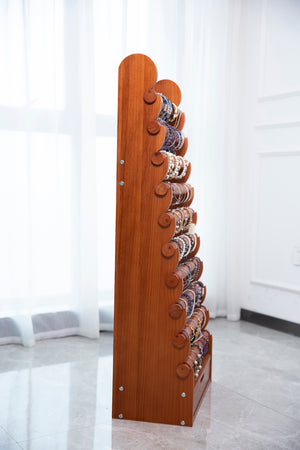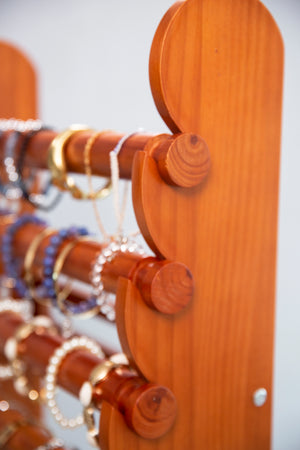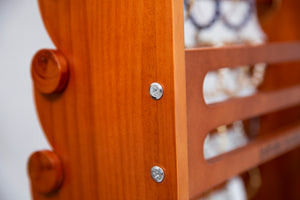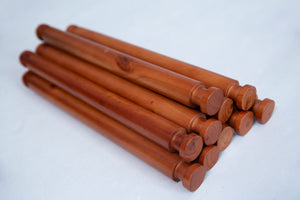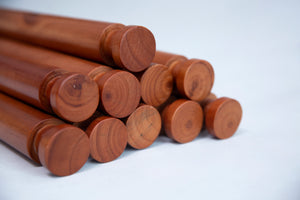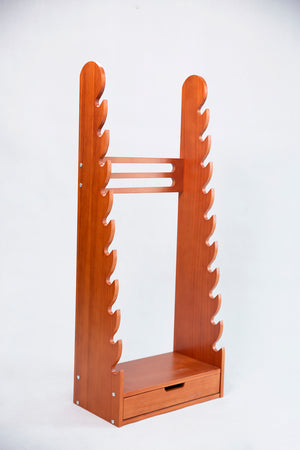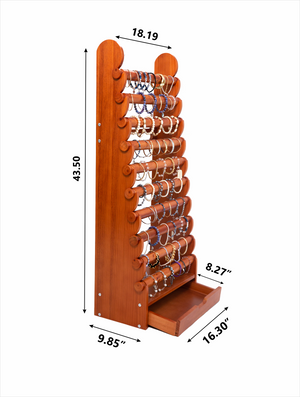 Giant 10 Level Light Wood Bracelet Display - Bracelet & Bangle Holder Stand With Drawer
10 Tier Wood Bracelet Holder  & Bangles Display With Drawer 
This giant 10 tier bracelet holder and bangles display is ideal for anyone who needs an oversized jewelry display to be able store a large number of bracelets, bangles, watches or scrunchies without using up a lot of space. This vertical design bracelet and bangles holder includes a built in drawer which is perfect for additional storage or to organize your jewelry. It is made of a premium sturdy wood construction. Bracelet display stand includes 10 levels of sturdy and removable wood bars, each contains 18 inches to display up to 50 bracelets per level. It is easy to assemble and can be assembled in minutes. The built in drawer provides practical storage space to store additional supplies, bags, receipts or anything else that you may need.
Even though, our multi-level vertical bracelet display was originally designed as a jewelry display rack for retail use, our customers worldwide also use our bracelet and bangles stand  at home for storing your large collection of jewelry. It makes a perfect holiday o r birthday gift. 
We created this giant brown wooden bracelet and bangles display rack for jewelry markers, retail stores, street vendors and anyone else who wants to maximize their display space. This is a unique wood jewelry stand that makes a perfect bracelet and bangles display for vendors of all kinds.
This premium, oversized bracelet display rack is ideal for a retail environment which include jewelry stores, festival vending, trade shows, department stores and everything in between.   
10 Tier Bracelet & Bangles Display Holder Features:
Sturdy Durable Wood - Brown
Built in drawer provides convenient storage space 
Fast & Easy Assembly In Minutes 
Each Wood Bar Is 18" Wide 
Lightweight, Portable, Easy To Transport 
10 Removable Wood bars  
Easy To Load, Stock, Refill and Remove 
Vertical design saves space and fits on any table, counter, table top or even as a self standing display 
The only display of its kind available in america 
Ideal for retail use (boutiques, jewelry stores, festivals, jewelry makers) & Home Use 
Unique store fixture that stands out 
 Display bracelets, bangles, watches, scrunchies and more 
Packed One per carton 

Material Details:
Component Of Article: Rack Of Pine 
Plant Scientific Name: Pinus Radiate 
Country Of Harvest: New Zealand 
Created In America, Manufactured in China 
Display Specifications: 
Hight: 43.5"
Length: 18.19" 
Width: 9.85"
Package Weight: 22.5"