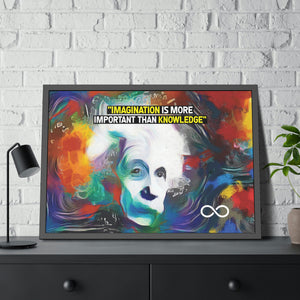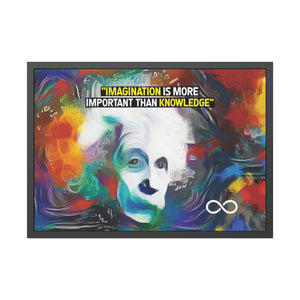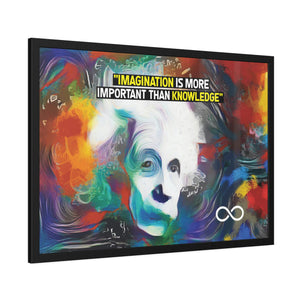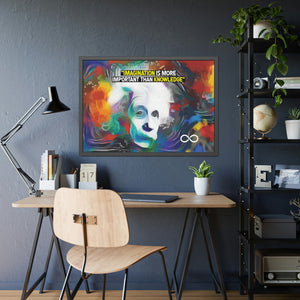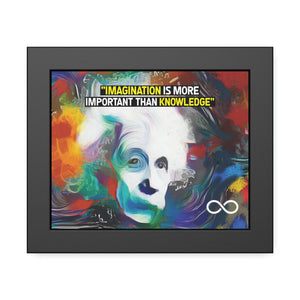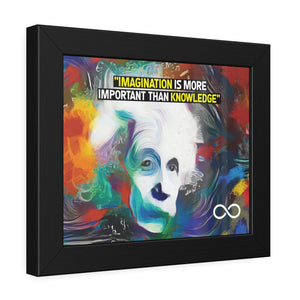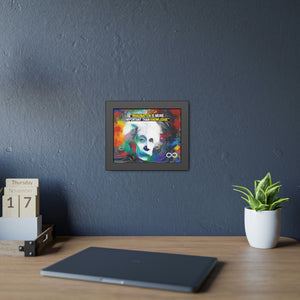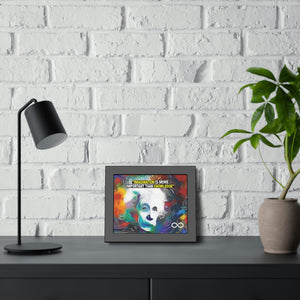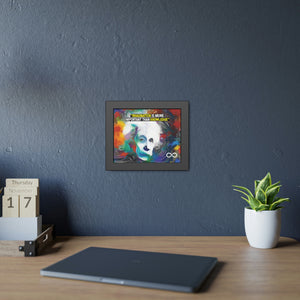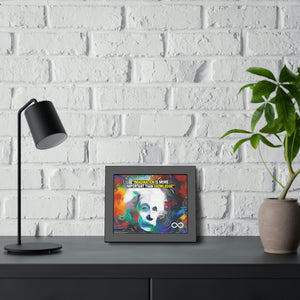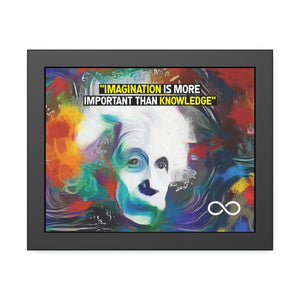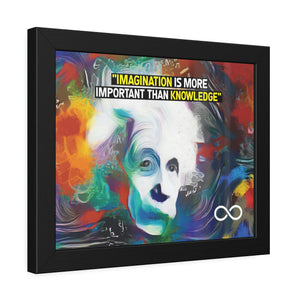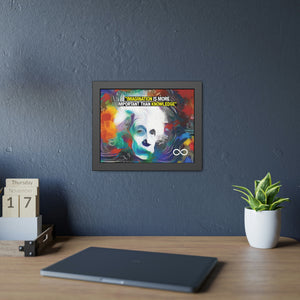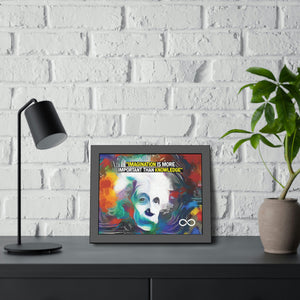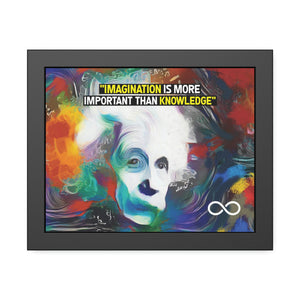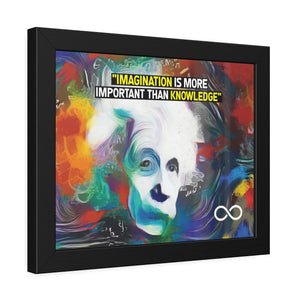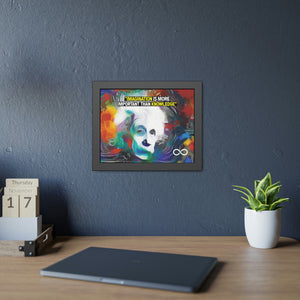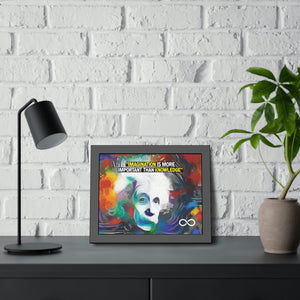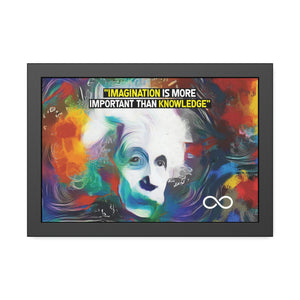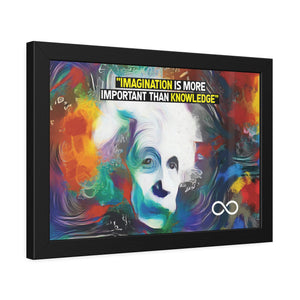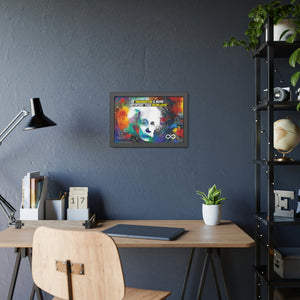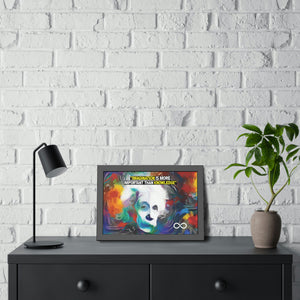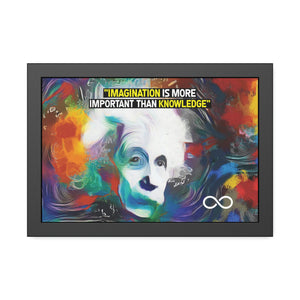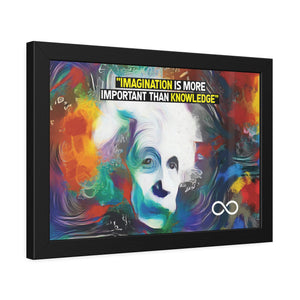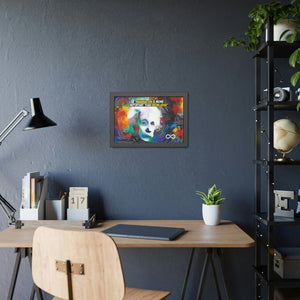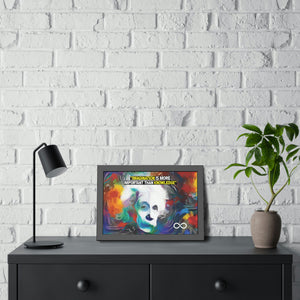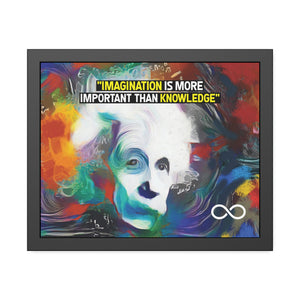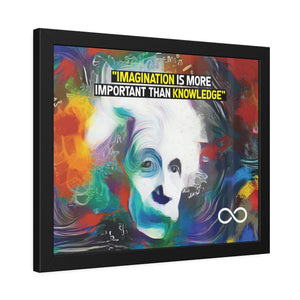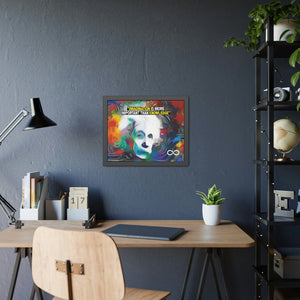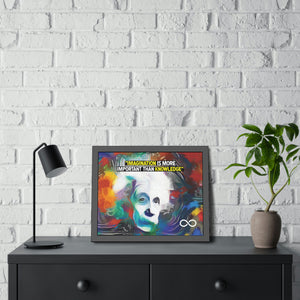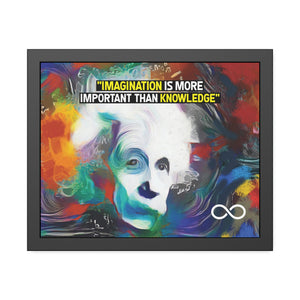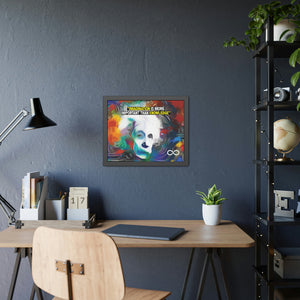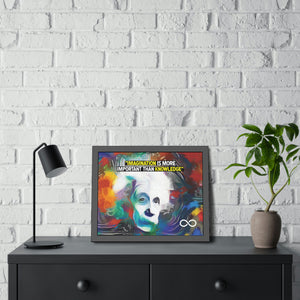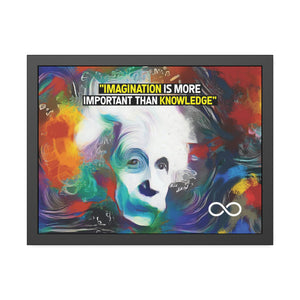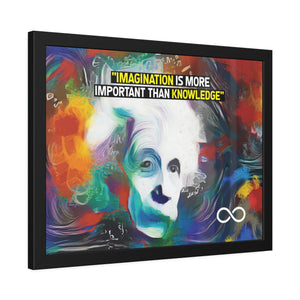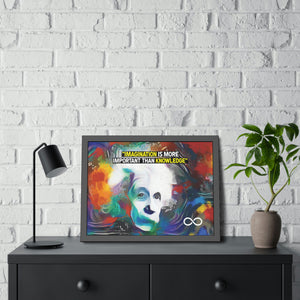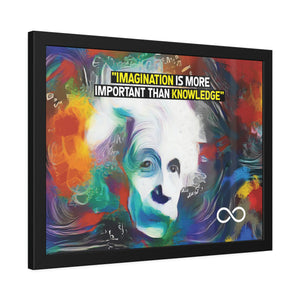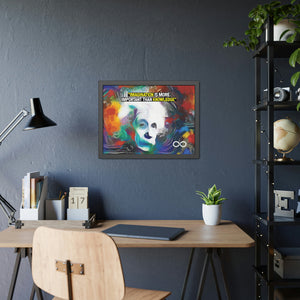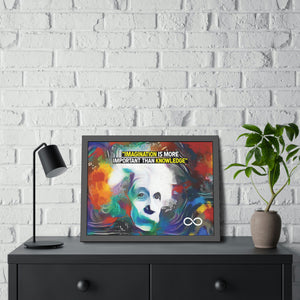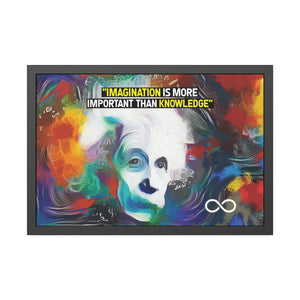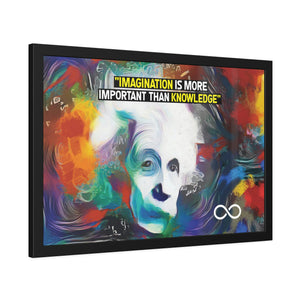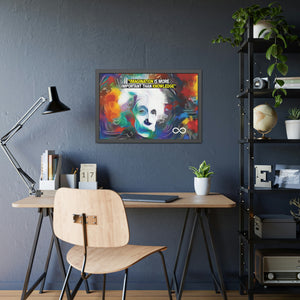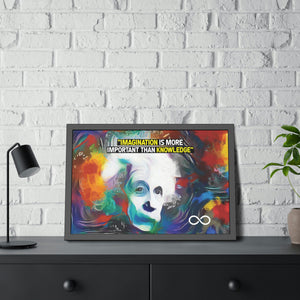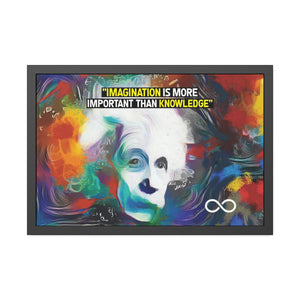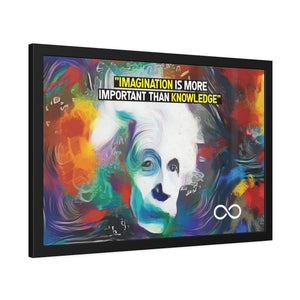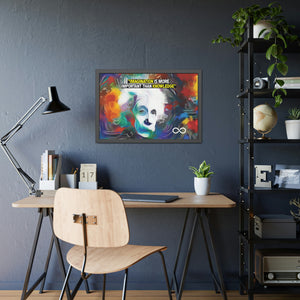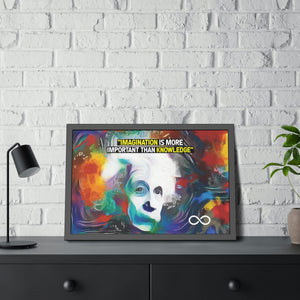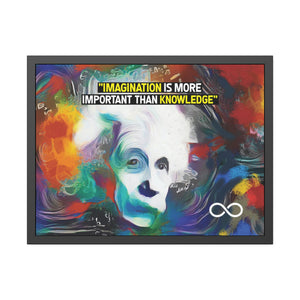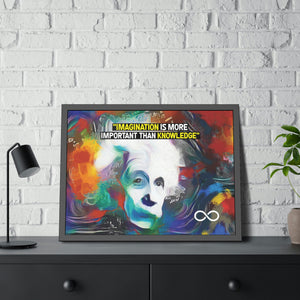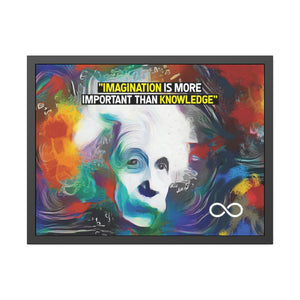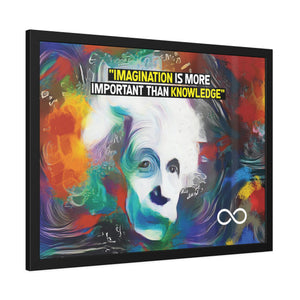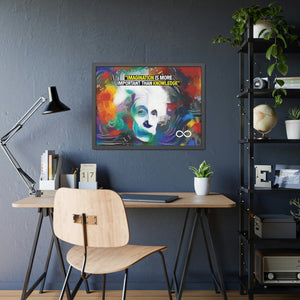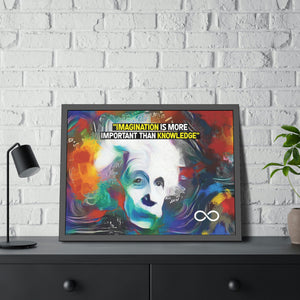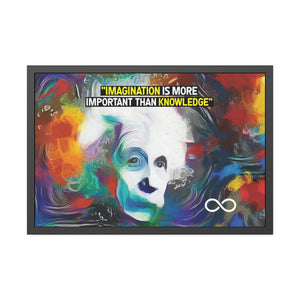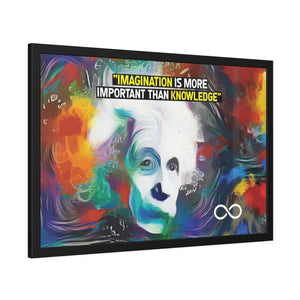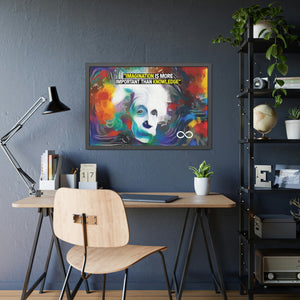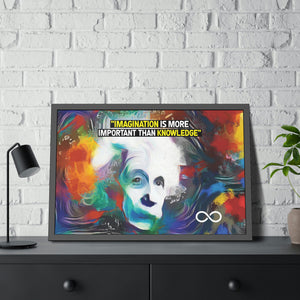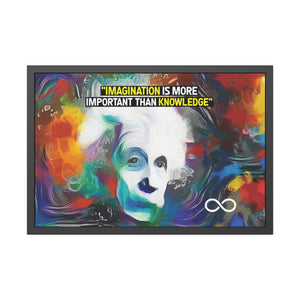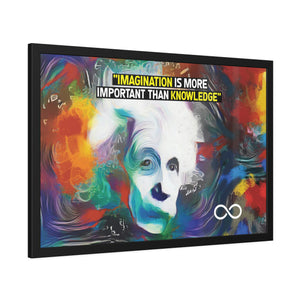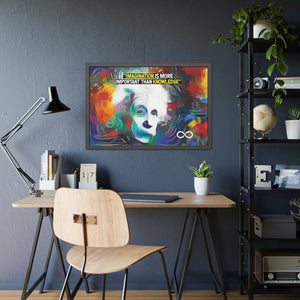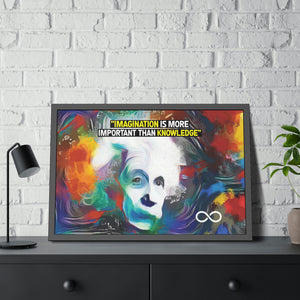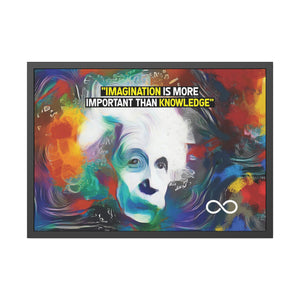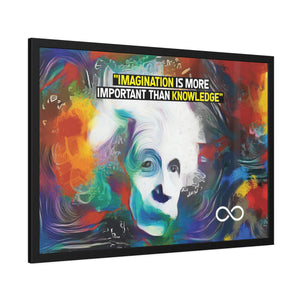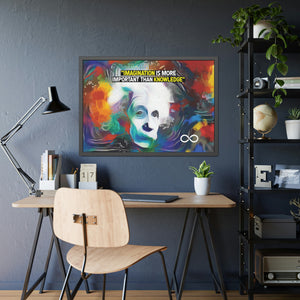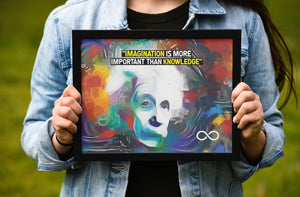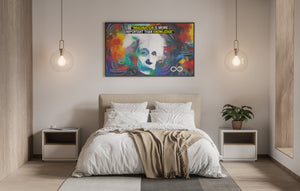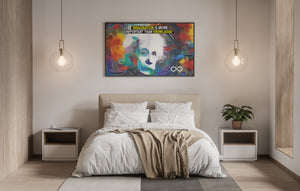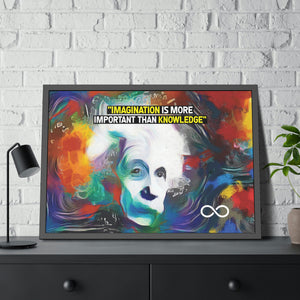 Einstein's Imagination Is More Important Than Knowledge Framed Motivational Canvas Poster
Sometimes, a single quote can be a powerful reminder of the importance of imagination. The famous quote by Albert Einstein, "Imagination is more powerful than knowledge", is a great example of this. It reminds us that although knowledge is important, it is nothing compared to the power of our imaginations.
This framed canvas poster featuring this quote is the perfect way to bring this message into your home or office. The poster is printed on either 310gsm fine-art paper or 250gsm semi-gloss paper, depending on your preference. You can choose from several sizes to ensure the perfect fit for your space.
This framed poster is a great gift to give to someone you care about. It's a unique and meaningful way to show them how much you appreciate them. It's also a great way to show someone that you believe in their potential and want to help them reach their goals.
For those who are looking for a special piece of art for their home or office, this framed poster is a great choice. The inspirational quote will add a special touch of motivation to any room. It's also a great way to remind yourself or your family of the power of imagination.
This high-quality product is ready to hang and does not require any assembly.
SHIPPING & DELIVERY
We care about making the delivery as quickly as possible so we ship most orders within 3-6 days, however during busy times, orders can take up to 2 weeks to ship.
Should you have any concerns about your delivery, please don't hesitate to send us a message and we'll answer as quickly as possible.
SUPPORT
If you have any questions about our products, please feel free to send us a message. We usually answer requests within a few hours and we're always happy to help.
RETURN POLICY
Returns for art and custom printed items are not accepted unless there is a legitimate issue with the quality received.
If you have any issues with your order, please send us a detailed message and pictures.
ABOUT US
At Infinite Soldier, we are passionate about the infinity symbol and the infinite possibilities that it represents. Our mission is to spread awareness about the impact of language and positive thinking in our daily life. Our message is that Everything Is Possible when we keep our words and thoughts positive. With the largest collection of infinity symbol-inspired art and motivational canvas art prints online, we are building our vision of creating the ultimate collection of infinity symbol art, apparel, and more. We infuse modern artwork with a variety of classic painting styles, using AI to enhance our collection.
OUR PRODUCT
Our stretched canvas gallery wrap is printed on a finely textured, artistic grade cotton wrap that is stretched and mounted over a wood frame for a professional look and feel. Each piece is reproduced using state-of-the-art printing equipment with color calibration to ensure consistent color and quality that POPS. This giclee print comes ready to hang on a wall.
Visit my shop on Etsy for unique art creations: