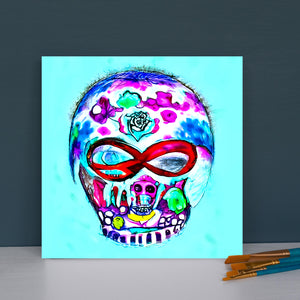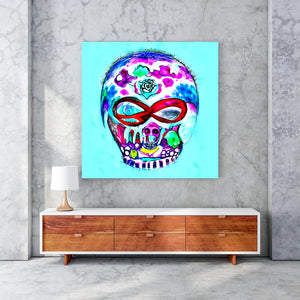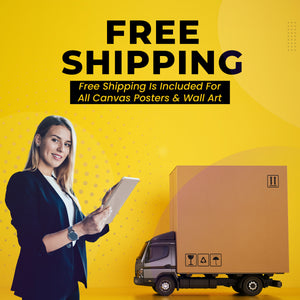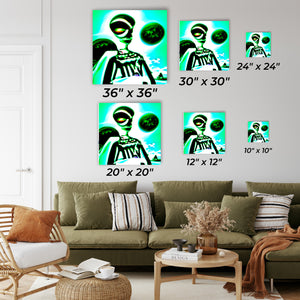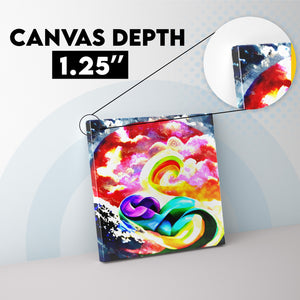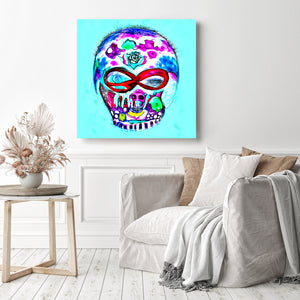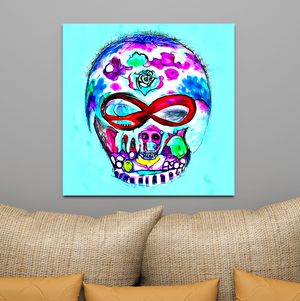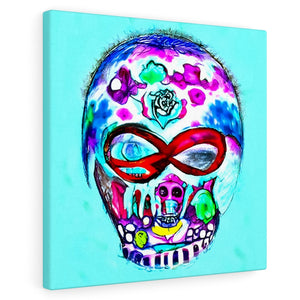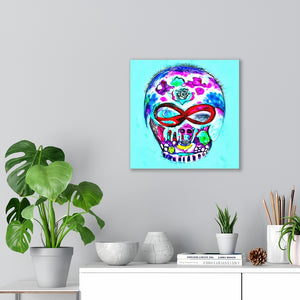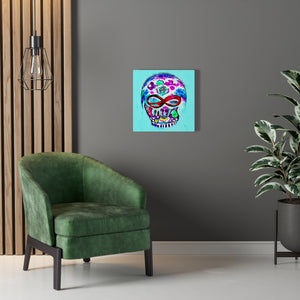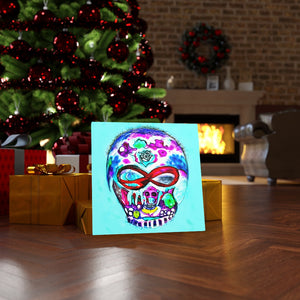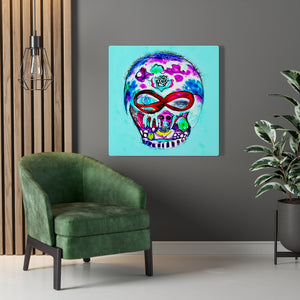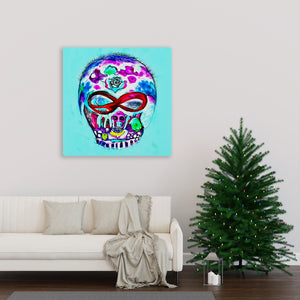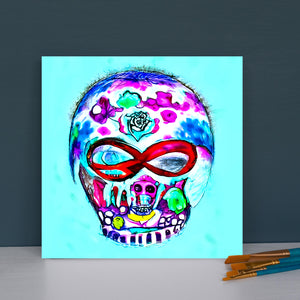 Blue Infinity Sugar Skull Astral Cosmic Canvas Poster
At Infinite Soldier, we know that art has the power to transform the way people around the world think and feel. That's why we present a captivatingly beautiful piece of art like our Infinity Sugar Skull. This painting is a creative illustration of a sugar skull with a red infinity symbol making up the eyes. The bright, light blue background provides a beautiful contrast with the purples, blues and other colors swirling to make up the sugar skull painting.
If you're looking for a piece of art that speaks to your love of the infinity symbol and what it represents, this is the perfect infinity poster wall decor for you. Our Infinity Sugar Skull is printed on artistic grade cotton wrap and is mounted on a lightweight yet durable 17mil artist canvas. It is designed to be hung indoors and is available in various sizes, making it easy to find the perfect fit for whatever space you're looking to fill. Plus, it comes ready to hang so you can get it up on your wall without any hassle. When you look at this canvas poster, the piece will be imbued with positive affirmations and language that helps you become more mindful and aware of the power of your thoughts and words. So every time you look at it, you'll be reminded of your own power to create the life you want. At Infinite Soldier, we believe in the power of art to transform lives and we are so proud to bring this piece of art to you. Our Infinity Sugar Skull is the perfect way to add a touch of beauty and positivity to your home or office.