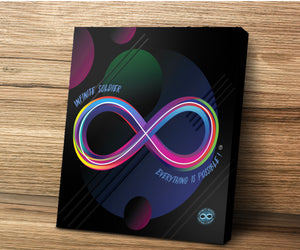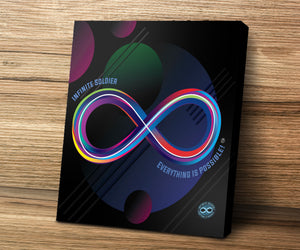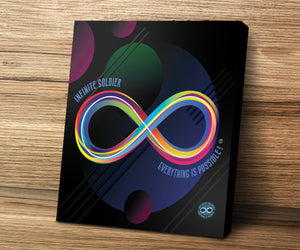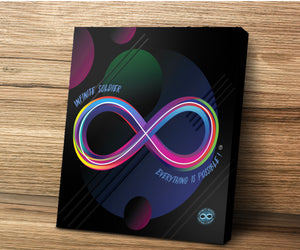 Neon Infinity Mounted Canvas Art Poster Print
Support your love for the Infinity Symbol with Infinite Soldier's Neon Infinity canvas art print. This is a perfect addition to any collector of our inspired motivational canvas art prints and wall decor. Enjoy the stunning artwork with various colors which blend in harmony. A perfect addition to your office, home or gym. Infinite Soldier's main theme is the infinity symbol and we are passionate about spreading our message that everything is possible when we are aware of the words we use and the thoughts that we concentrate on. Our words create our worlds, so be aware and stay positive with this stunning canvas print. Very popular with yoga lovers, lgbt community or anyone that loves the infinity sign.
Printed on a high quality stretched canvas print is printed and mounted on a light and durable 17mil Artist Canvas with durable stretcher bars. 
Available Sizes: 12" x 12", 24" x 24", 36" x 36"
Please allow up to 2-4 business days to print and ship.